Since the beginning of the Covid-19 pandemic, Cosmic Cleaning has strived to protect clients and employees by implementing strict safety principles.  We have also added sanitizing services to help our clients keep their homes free of dangerous germs and viruses.
Peace of Mind High-Touch Sanitizing
Now included with every house cleaning, or available as a stand-alone service, High Touch Sanitizing Service.  We will sanitize high-touch areas throughout your home using a hospital-grade EPA approved disinfectant.
Doorbell button
Light switch plates
Doorknobs
Cabinet and drawer pull
Toilet flush handles
Alarm panel
Thermostat buttons
TV Remote controls
Garage door button
Telephone receiver (landlines)
Stair railings
Fridge handles
Microwave handles
Shower door handles
Faucets/handles
Trash can lids
Stove, oven knobs, handles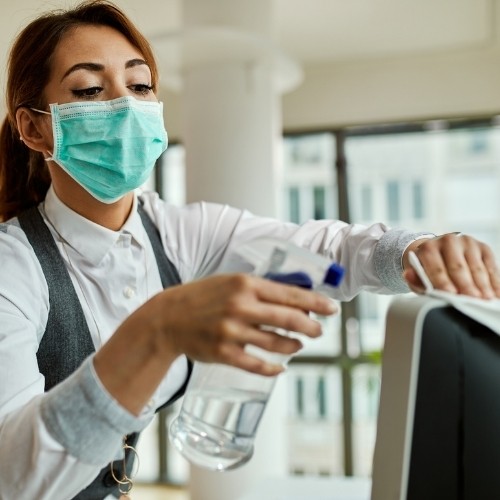 Book The Cleaning
You Need